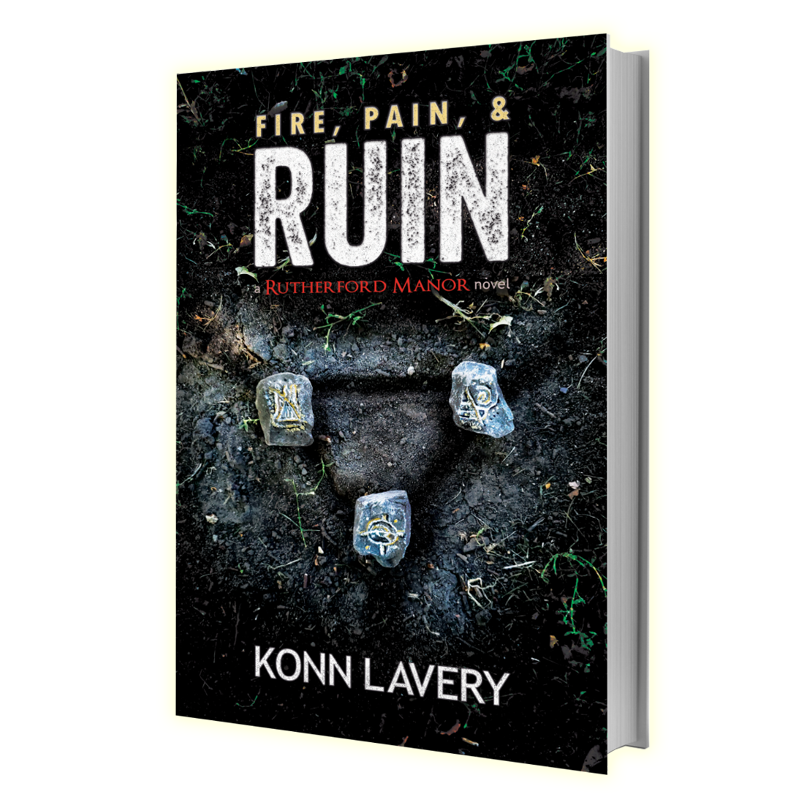 Fire, Pain, & Ruin


A Rutherford Manor Novel
Rutherford Manor has entered a new era. Spalding Savidge and his wife Penny Savidge raise their twin daughters, Lisa and Louise, in hopes of a normal life. All while the Fleshers further their dark interest through secretive new contracts involving the government, ultimately funding Spalding's wishful dreams of a simple life for his family. The past fails to stay behind as Spalding is haunted by a ghost long since forgotten. This leads him to lustful temptations, disregarding everything he stands for and challenging his morals to the core.
Lisa and Louise try to make sense of the abnormalities of their home – Uncle Nox's secret laboratory, Uncle Billy's large body-shaped bags, their mother's headaches, and their father's late work nights. They struggle with adulthood traumas, trying to find their own feet against their violent heritage. Lisa struggles with the hardships of first love. Louise faces a tipping point due to the involvement of a new family in the town of Rowley, the Connors. Mr. Connors is the first to treat Louise with a kinship that she is familiar with from men.
The twins discover otherworldly secrets from the midwives of Rowley. The Savidge girls join them in their ritualistic practices, unaware of the lurking evil that they are about to unleash. Nothing could prepare the midwives or the Savidge twins of the horrors that waited beyond the worldly. Some doors should be kept shut. The Savidge twins learn that despite their growing differences, they must come together for their family, or they risk losing each other forever.
NOW ON PRE-ORDER
Launch April 18, 2020
PRE-ORDER SPECIAL OFFER!
Pre-order up a hardcopy of Fire, Pain, & Ruin for your supernatural thriller library! 
Get your own copy of Fire, Pain, & Ruin by pre-ordering and receive two FREE Rutherford Manor Haunt  limited edition trading cards (randomly selected) at the special discounted price of $22.00 CDN.  All pre-order copies will be signed by Konn Lavery, author of the book, and Preston Ewasiuk, the creator of Rutherford Manor.
Click the link below for the type of pre-order you require: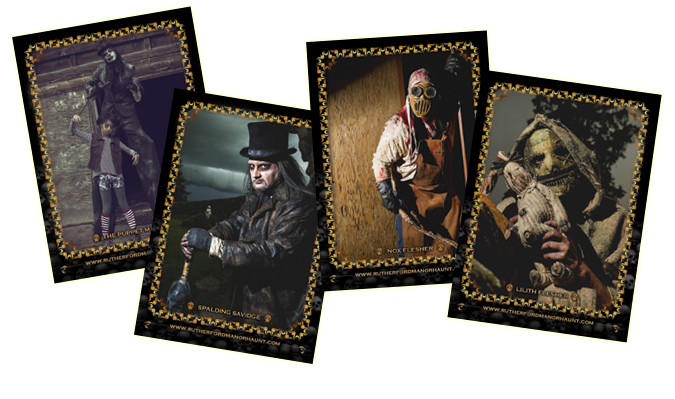 BOOK LAUNCH PRE-ORDERS
We will be having a book launch party in Edmonton,AB (Location to be TBD) at the end of April for everyone who is local to Rutherford Manor.  You can pre-order your copy of the book for pickup at this event and SAVE THE SHIPPING!   Pre-Order Book Launch Price is  $22.00 CDN + GST.
CANADA PRE-ORDERS
Please use the below Pay Pal button to order a copy of Fire, Pain, & Ruin and require shipping in Canada. Price is $22.00 CDN for the book plus $18.00 for shipping and handling.  GST extra. 
UNITED STATES PRE-ORDERS
Please use the below Pay Pal button to order a copy of Fire, Pain, & Ruin and live in the US. Price includes $30.95 US DOLLARS for the book including shipping and handling. (Does not include any duties that may be applied.)