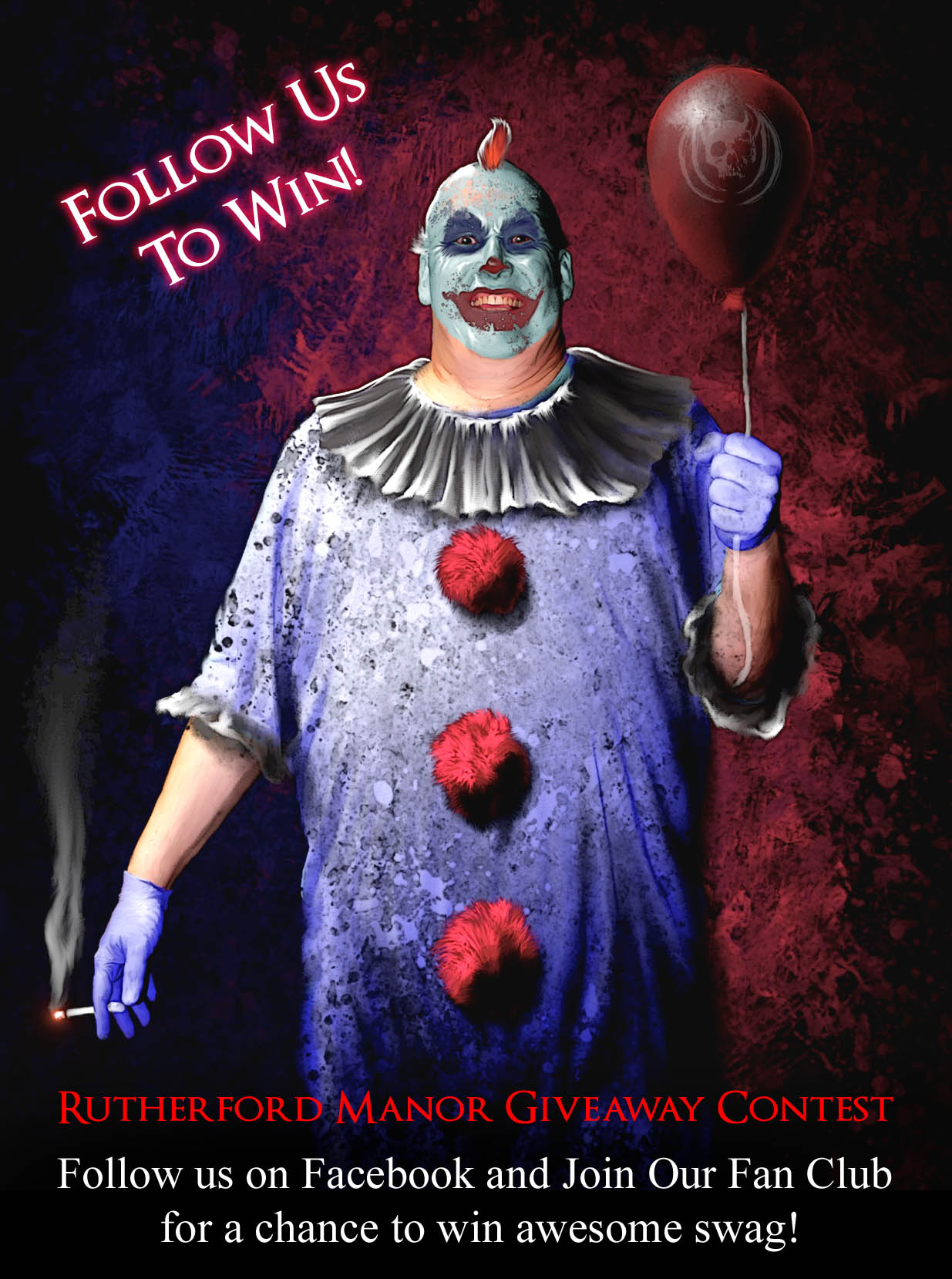 Halloween Giveaway Contest!
Yes, that's right we are giving away, FREE STUFF! We love our fans and want to give some very cool things back to you this Halloween season!  
Join the Rutherford Manor Fan Club and you will receive:
– A FREE digital copy of GOODBYE JANET, a short story about our newest compelling and cool character, IRENE from the award winning book by author Konn Lavery, THE WHITE HAND!
– Entry into our HALLOWEEN GIVEAWAY CONTEST for chance to win some FREE SWAG. Details below!
---
Sign up for the RM FAN CLUB and Enter to Win!
---
Contest Details
When you signup for our Fan Club you will automatically be entered into the 2019 Rutherford Manor Giveaway Contest. We will be giving away 4 prizes to some lucky fans:
An AWESOME Rutherford Manor T-Shirt

A set of Three Rutherford Manor Prints (X2)

An actual prop from the live set of RUTHERFORD MANOR HAUNT! (WOW!)
Contest Draw will be on Nov 15, 2019. Winners will be emailed directly and announced on our FACEBOOK PAGE. 
Fine Print Details
You must be of 18 years of age to enter the contest. If you are under 18 get your folks to sign up. 

You must provide a VALID email address when you sign up for the fan club. Invalid addresses will not be eligible. 

Winners will be contacted directly to arrange pickup/delivery of the prizes. 
Free Computer and Cell Phone Backgrounds
To download to a computer simply 'Right Click' on a link and select SAVE AS..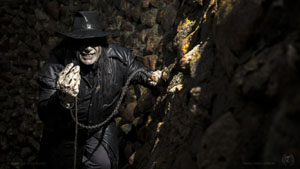 Billy the Butcher Background
The infamous Billy the Butcher doing his very best to creep the living hell out of everyone!  We think he does a pretty damn good job!   
Photo:  Photo Junkies   Model: Ken Davies
Click to Download   |  1920 X 1080  |  1366 X 768  |  HD Cell Phone  |  Cell Phone |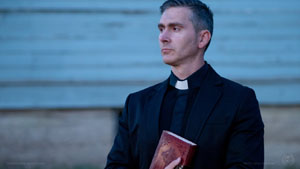 Father Lorcan Connolly Background
This warrior from God has got a bone to pick with the residents of Rutherford Manor but all is not well with this man. He has a dark secret that leads to deadly consequences!  
Photo:  Sean Gordon   Model: Neil Chase
Click to Download   |  1920 X 1080  |  1366 X 768  |  HD Cell Phone  |  Cell Phone |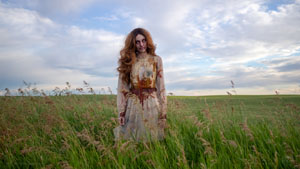 Louise Savidge Background
The very deadly daughter of Spalding Savidge, we pity anyone who crosses this girl on a good day!  If she has her sights set on you, it's simply over!
Photo:  Sean Gordon  Model: Lindsay Christopher
Click to Download   |  1920 X 1080  |  1366 X 768  |  HD Cell Phone  |  Cell Phone |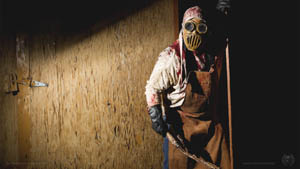 Nox Flesher Background
The very deadly patriarch of the Flesher clan. It is not known exactly what happens in the basement of Rutherford Manor but it is said; many enter, none return. 
Photo:  Photo Junkies   Model: Hugh Flesher
Click to Download   |  1920 X 1080  |  1366 X 768  |  HD Cell Phone  |  Cell Phone |